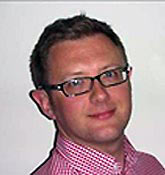 Rob Bates
PR guru
Rob is our multilingual PR guru.
Background: Rob is a senior and highly regarded Public Relations professional who can deliver maximum returns for travel and tourism clients whatever their budgets. He has experience of airlines, hotels, tour operators and destinations.

Strength:
Luxury hotel segment and destinations;  strong connections with media
Rob has headed in-house press offices for Air New Zealand and Icelandair & Icelandair Holidays, and led agency PR teams responsible for the Spanish Tourist Office, Mexico Tourism Board, Tourism Australia, Caribbean Tourism Organisation, Utell Hotels & Resorts and Wimco Villas.